Jim's book corner library Integrated library system βeta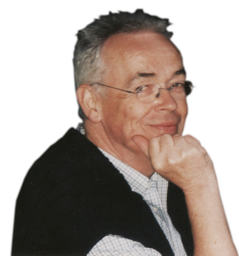 Bienvenue !
sur le catalogue de la bibliothèque "Jim's book corner" dont les différents ouvrages ont été offerts par Jim Mc Crate.
Pour les "amoureux" de l'auteur James Joyce, les ouvrages ont été offerts à une autre bibliothèque nommée "Anna Livia Plurabelle".
Le Jim's book corner se trouve au Labo de Langue de l'UFR STAPS, Allée Paschal Grousset, 80025 Amiens
Depuis cette application, vous pouvez rechercher un livre possédé par la bibliothèque et connaître son statut (disponible, emprunté, etc), lire ou déposer des témoignages dédiés à Jim et Christiane Mc Crate et consulter les évènements. Afin de bénéficier de toutes les fonctionnalités du site (gestion de prêts, réservations, etc), merci de vous inscrire dès maintenant.
Je m'inscris »
Déjà inscrit ?
Dernier événement
Bookclub

Discussion 'The other Hoffmann sister by Ben Fergu

Staps Language Lab

le 25/05/2018 à 12:15
The Other Hoffmann Sister
by Ben Fergusson
Shortlisted for The Sunday Times Young Writer of the Year 2015, Ben Fergusson's critically acclaimed debut, The Spring of Kasper Meier, was the winner of the Betty Trask Prize 2015 and the HWA 2015 Debut Crown Award. The Other Hoffmann Sister is a gripping, evocative read about two sisters set in pre-WW1 Germany which will appeal to fans of The Essex Serpent by Sarah Perry.

For Ingrid Hoffmann the story of her sister's disappearance began in their first weeks in Southwest Africa...

Ingrid Hoffmann has always felt responsible for her sister Margarete and when their family moves to German Southwest Africa in 1902, her anxieties only increase. The casual racism that pervades the German community, the strange relationship between her parents and Baron von Ketz, from whom they bought their land, and the tension with the local tribes all culminate in tragedy when Baron von Ketz is savagely murdered. Baroness von Ketz and their son, Emil, flee with the Hoffmanns as the Baron's attackers burn down the family's farm.

Both families return to Berlin and Ingrid's concerns about Margarete are assuaged when she and Emil von Ketz become engaged on the eve of the First World War. But Margarete disappears on her wedding night at the von Ketz's country house. The mystery of what happened to her sister haunts Ingrid, but as Europe descends into chaos, her hope of discovering the truth becomes ever more distant.

After the war, in the midst of the revolution that brings down the Kaiser and wipes out the aristocracy that her family married into, Ingrid returns to the von Ketzes' crumbling estate determined to find out what really happened to her sister.