Jim's book corner library Integrated library system βeta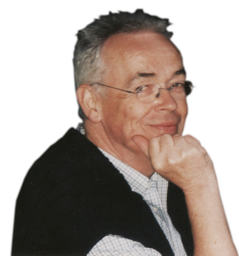 Bienvenue !
sur le catalogue de la bibliothèque "Jim's book corner" dont les différents ouvrages ont été offerts par Jim Mc Crate.
Pour les "amoureux" de l'auteur James Joyce, les ouvrages ont été offerts à une autre bibliothèque nommée "Anna Livia Plurabelle".
Le Jim's book corner se trouve au Labo de Langue de l'UFR STAPS, Allée Paschal Grousset, 80025 Amiens
Depuis cette application, vous pouvez rechercher un livre possédé par la bibliothèque et connaître son statut (disponible, emprunté, etc), lire ou déposer des témoignages dédiés à Jim et Christiane Mc Crate et consulter les évènements. Afin de bénéficier de toutes les fonctionnalités du site (gestion de prêts, réservations, etc), merci de vous inscrire dès maintenant.
Je m'inscris »
Déjà inscrit ?
Dernier événement
Bookclub

Discussion 'Unsheltered' by Barbara Kingsolver

Staps language laboratory

le 17/10/2019 à 12:15
2016 Vineland
Meet Willa Knox, a woman who stands braced against an upended world that seems to hold no mercy for her shattered life and family - or the crumbling house that contains her.
1871 Vineland
Thatcher Greenwood, the new science teacher, is a fervent advocate of the work of Charles Darwin, and he is keen to communicate his ideas to his students. But those in power in Thatcher's small town have no desire for a new world order. Thatcher and his teachings are not welcome.
Both Willa and Thatcher resist the prevailing logic. Both are asked to pay a high price for their courage. But both also find inspiration -- and an unlikely kindred spirit -- in Mary Treat, a scientist, adventurer and anachronism.
A testament to both the resilience and persistent myopia of the human condition, Unsheltered explores the foundations we build in life, spanning time and place to give us all a clearer look at those around us, and perhaps ourselves. It is a novel that speaks truly to our times.