Jim's book corner library Integrated library system βeta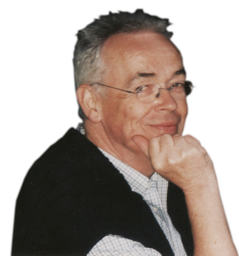 Bienvenue !
sur le catalogue de la bibliothèque "Jim's book corner" dont les différents ouvrages ont été offerts par Jim Mc Crate.
Pour les "amoureux" de l'auteur James Joyce, les ouvrages ont été offerts à une autre bibliothèque nommée "Anna Livia Plurabelle".
Le Jim's book corner se trouve au Labo de Langue de l'UFR STAPS, Allée Paschal Grousset, 80025 Amiens
Depuis cette application, vous pouvez rechercher un livre possédé par la bibliothèque et connaître son statut (disponible, emprunté, etc), lire ou déposer des témoignages dédiés à Jim et Christiane Mc Crate et consulter les évènements. Afin de bénéficier de toutes les fonctionnalités du site (gestion de prêts, réservations, etc), merci de vous inscrire dès maintenant.
Je m'inscris »
Déjà inscrit ?
Dernier événement
Bookclub

The Heart Goes Last Margaret Atwood

Staps Language Lab

le 31/03/2017 à 12:15
The Heart Goes Last (Positron 0.5)
by Margaret Atwood (Goodreads Author)
3.37 · Rating Details · 26,208 Ratings · 3,762 Reviews
Living in their car, surviving on tips, Charmaine and Stan are in a desperate state. So, when they see an advertisement for Consilience, a 'social experiment' offering stable jobs and a home of their own, they sign up immediately. All they have to do in return for suburban paradise is give up their freedom every second month – swapping their home for a prison cell. At first, all is well. But then, unknown to each other, Stan and Charmaine develop passionate obsessions with their 'Alternates,' the couple that occupy their house when they are in prison. Soon the pressures of conformity, mistrust, guilt and sexual desire begin to take over.