Jim's book corner library Integrated library system βeta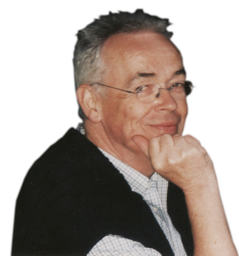 Bienvenue !
sur le catalogue de la bibliothèque "Jim's book corner" dont les différents ouvrages ont été offerts par Jim Mc Crate.
Pour les "amoureux" de l'auteur James Joyce, les ouvrages ont été offerts à une autre bibliothèque nommée "Anna Livia Plurabelle".
Le Jim's book corner se trouve au Labo de Langue de l'UFR STAPS, Allée Paschal Grousset, 80025 Amiens
Depuis cette application, vous pouvez rechercher un livre possédé par la bibliothèque et connaître son statut (disponible, emprunté, etc), lire ou déposer des témoignages dédiés à Jim et Christiane Mc Crate et consulter les évènements. Afin de bénéficier de toutes les fonctionnalités du site (gestion de prêts, réservations, etc), merci de vous inscrire dès maintenant.
Je m'inscris »
Déjà inscrit ?
Dernier événement
Bookclub

'Abide with Me' by Elizabeth Strout

Staps Language Lab

le 13/10/2017 à 12:15
"In her luminous and long-awaited second novel, bestselling author Elizabeth Strout welcomes readers back to northern New England in the late 1950's.

Tyler Caskey has come to love West Annett. The short, brilliant summers and the sharp, piercing winters fill him with awe–as does his congregation, full of good people who seek his guidance and listen earnestly as he preaches. But after suffering a terrible loss, Tyler finds it hard to return to himself as he once was and his congregation begins to question his leadership and propriety.

In prose clear and saturated with feeling, Elizabeth Strout draws readers into the details of ordinary life in a way that makes it extraordinary. All is considered–life, love, God, and community — and all is made new by this writer's boundless compassion and graceful prose."